Management of your precision technology tools on the farm
Understanding what you need, what tools best fit the job and helping you understand and navigate this industry.

management of your precision technology tools on the farm
Helping You Understand and Navigate This Changing Industry
How Does Precision Ag Management Work for You?
The business of farming is becoming increasingly sophisticated, with more tools and more technology available for growers at a dizzying rate. Wouldn't it be great to have a trusted adviser who could walk alongside you to help put all those pieces together? That's exactly what Ag Technologies can do with our Precision Ag Management services.
We're here to help you figure out what technology you need and how that technology works so that you maximize performance on your farm. Because we focus solely on technology and its application for growers, we zero in on how it can help you save money, save inputs, and increase your bottom line. We look at how you can better utilize your existing equipment and improve your information flow so that you can see and know more about your farm operation. Precision ag management allows both small and large farms to grow bigger, while scaling operations to avoid extra labor expenses.
As independent technologists we also work with agronomists to combine agronomy practices with technology tools. When that happens, you get better utilization of your existing resources, better foreign practices, and better performance in areas from machinery to seed technology.
At Ag Tehnnologies, our technologists wake up every morning focused on the technology that is best suited for your farm, and we end every day the same way. With the correct investment in precision ag technology, you can count on that technology working for you to get the results you want in the most efficient way possible.

Here are a few of the ways that Precision Ag Management can assist you in maximizing profitability, efficiency, and yield on your farm.
Precision Ag Management Solutions
OUR PROFESSIONAL SOLUTIONS CAN HELP MAXIMIZE YOUR YIELD.
Faster, more accurate and more economical than traditional methods.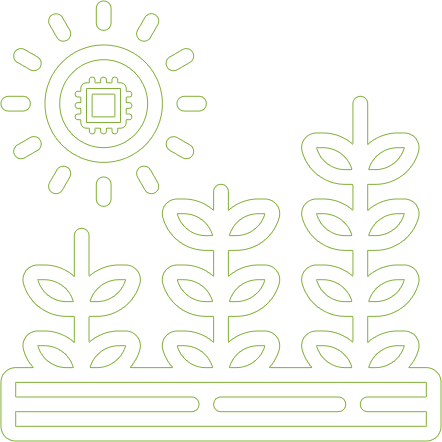 Sign Up to Receive Ag Technology Trends & Tips
The Ag Technologies Newsletter is packed with tips and trends that will helps growers stay on the cutting edge of technology and help make your farm operation more streamlined and profitable.