Information on requesting and installing your RTK activation
codes on your Trimble displays.
Text to Request Your
RTK Activation Code
We've made it easier than ever to request your annual RTK activation code.
STEP 1
Simply text the serial number from your Trimble display to:
STEP 2
You'll instantly receive a reply with your Trimble RTK activation code. Enter this in your display
and you're ready to go. If you don't get a response or it says "no records found", either the bill has not been paid or payment has not been received yet.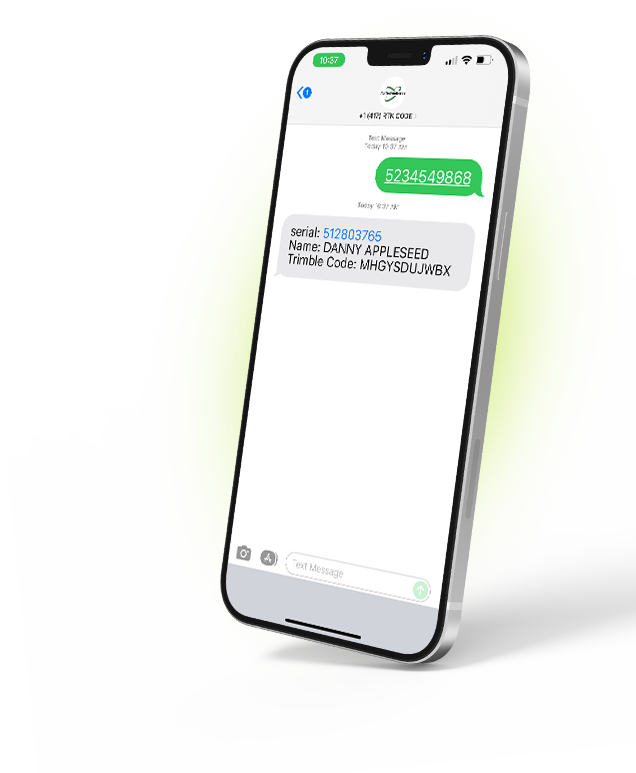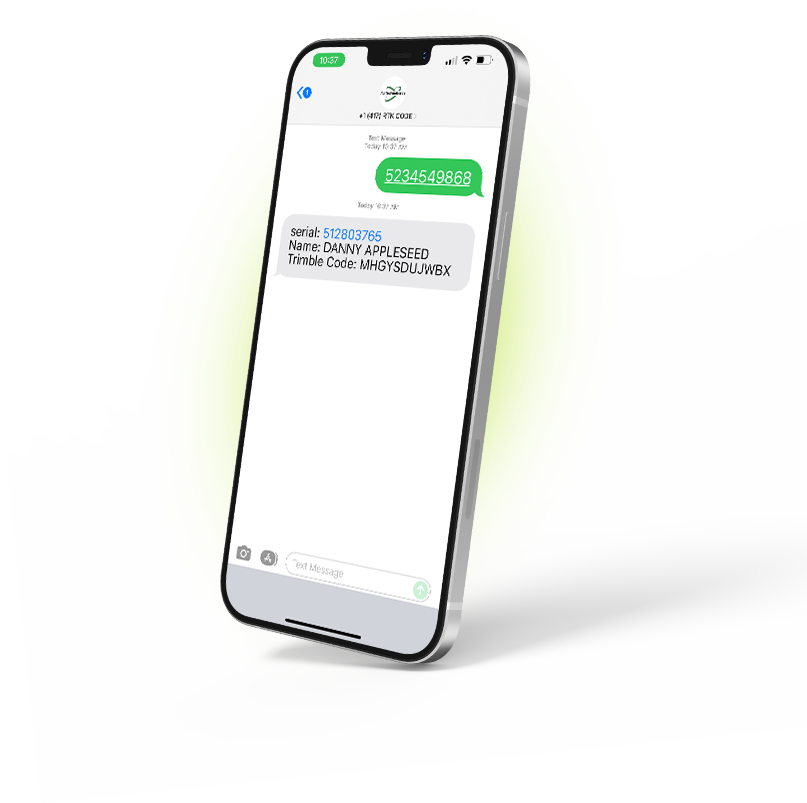 Installing Your RTK Activation Code
Here's a quick video to show you how to enter
your RTK Code in your Trimble display.